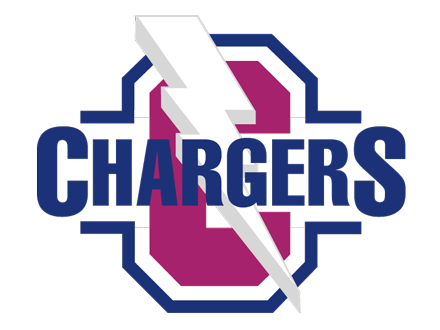 Welcome Charger Families
Chasco Middle school is excited to offer an innovative Online Orientation for the safety of our fellow Chargers. No more standing in long lines for orientation! Touch-free virtual orientation is available to assist Chargers in becoming familiar with the school campus, meet teachers, counselors, and administrators. You will have an opportunity to learn how to get involved and stay connected and safe. The entire orientation process takes less than 15 minutes!
Online Orientation
(Student Schedules will be available on MyStudent starting Aug 19, 2020)
Welcome and get ready to explore Chasco Middle School. To have a successful exploration, simply follow the directions below to activate or create a myStudent account and pay fees. If you are transferring from Outside of Pasco County or another school, please click here for your registration process. 
NOTE: All schedules provided prior to August 24th are subject to change based on student enrollments, class balancing, and course availability. Traditional students will receive new schedules on Monday August 24th. My School Online students will view their schedules via their myPascoConnect and myLearning app. Additionally, given our COVID situation, schedules may be adjusted throughout the year to meet parents' requests for various learning models (i.e., traditional or mySchool online).
We will only be addressing the following schedule issues:
1. Student has a hole in their schedule and needs a course
2. Student has taken a course already on the schedule
3. Student does not meet the pre-requisite for a course on the schedule
*If your student meets one of the following requirements for a change, please contact our counselors @Jacqueline E. Farrugia and @Craig Thomas Petnuch
Accessing Your Schedule
1. Login to your myStudent parent account to activate it for the 2020-2021 school year*.
2. Pay student fees and purchase Charger gear:
a. Click "Portal" on the left side of the screen.
b. Under District and School Announcements, click "Pay Student Fees".
c. Click "Sign in" and enter your email and password.
d. StudentQuickPay screen will popup. The fees should automatically show on the screen. Select the fees you need to pay and enter your credit card information.
e. Click "submit" and you are done.
3. By August 17th, remember to log in and view your schedule in myStudent by clicking "Class Schedule" on the left side of the screen. If you want a paper copy of your child's schedule, you will need to print it from your home. Please feel free to screenshot your schedule on your electronic devices.
4. Check your student's bus pass: On the top right corner of your schedule, review your bus information by clicking "Child Info" and scroll down to "transportation routes" to verify it is correct. If your child's bus information is incorrect, call the transportation office at (727) 774- 4411.
5. Coming Soon – Information About Virtual Orientation Teacher Meetings
6. Update your Emergency Contact Information Online. Click Here for Emergency Contact Card Instructions.
Create Your Parent Account
Parents have access to myStudent parent portal account now. Create a myStudent parent account or login to update or enter your emergency contact information before July 29th.
a. Before creating your account, please obtain your child's last 4-digits of his/her social security number, student ID number, and date of birth. b. If you don't have a myStudent account, click CREATE a myStudent ACCOUNT (https://pasco.focusschoolsoftware.com/focus/?skipSAML=true) and follow the directions. Check your mail or junk mail for your confirmation that you created your account.
c. If you already have a myStudent parent account, activate your account for the 2020-2021 school year by entering your email address and password that is associated with your myStudent account. Please click "Child Info" to the left of the screen and review your address, phone number, and contact information to ensure they are correct. Once this is completed, you will be able to see the school fees.
d. If you need assistance invalidating, updating, or creating your account, please visit myStudenthelp@pasco.k12.fl.us or call 813-794-2859.
Parent Resources
Downloadable Instructions for Parent Account